Necessary
89% of shoppers in Europe and the US read online reviews before making a purchase, and 58% of Americans check review sites weekly.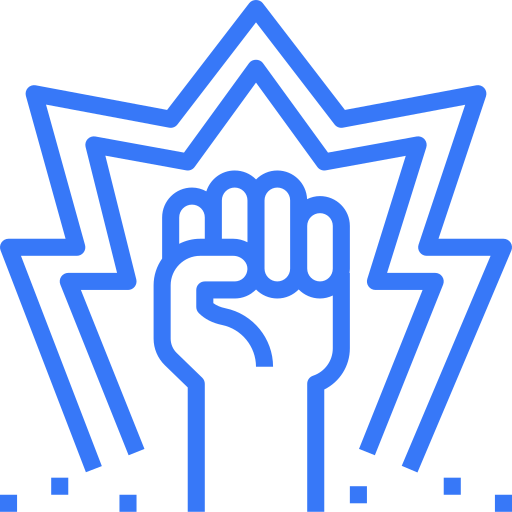 Trustworthy
Review sites are the second most important source of buying decisions after recommendations from family and friends. Likiland.com combines testimonials and friends, so the recommendations on your company become very valuable.

Reliable
More reviews from real buyers - a stronger desire to buy. But in today's fake news culture, consumers are increasingly are finding it difficult to choose who to believe. We are sure that you yourself have met the fake reviews more than once. Likiland solves this problem completely with its unique section «Friends reviews», which collects only reviews from the user's social networks friends.

Forever
Even if for some reason your client deletes a review about you that he "shared" on his social networks, this review will remain on our website forever, and his friends will always see information about your company in the "Friends Reviews" section.
Example of adding a review + sharing
GETTING NEW CUSTOMERS IN 20 MINUTES
examples of invitations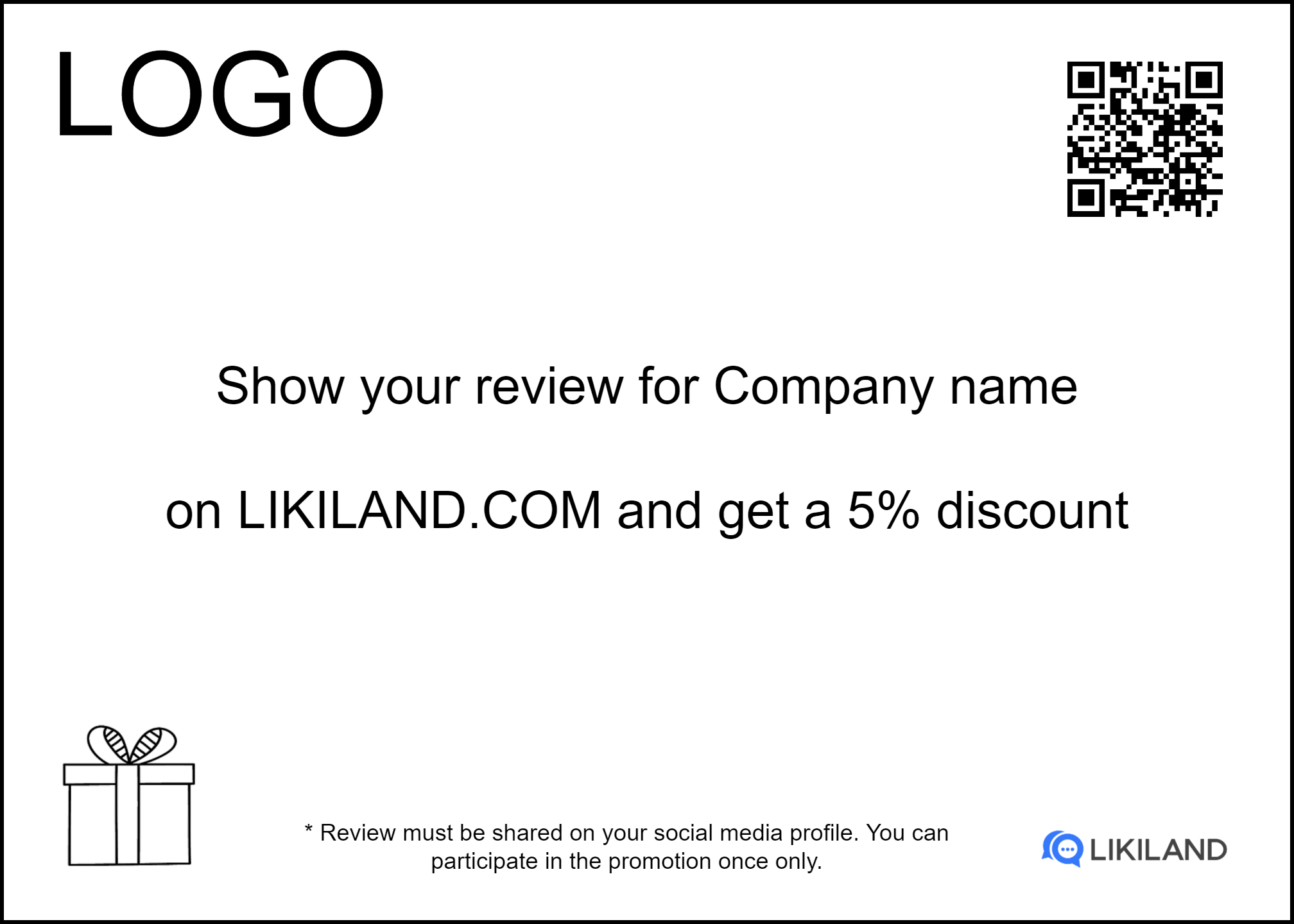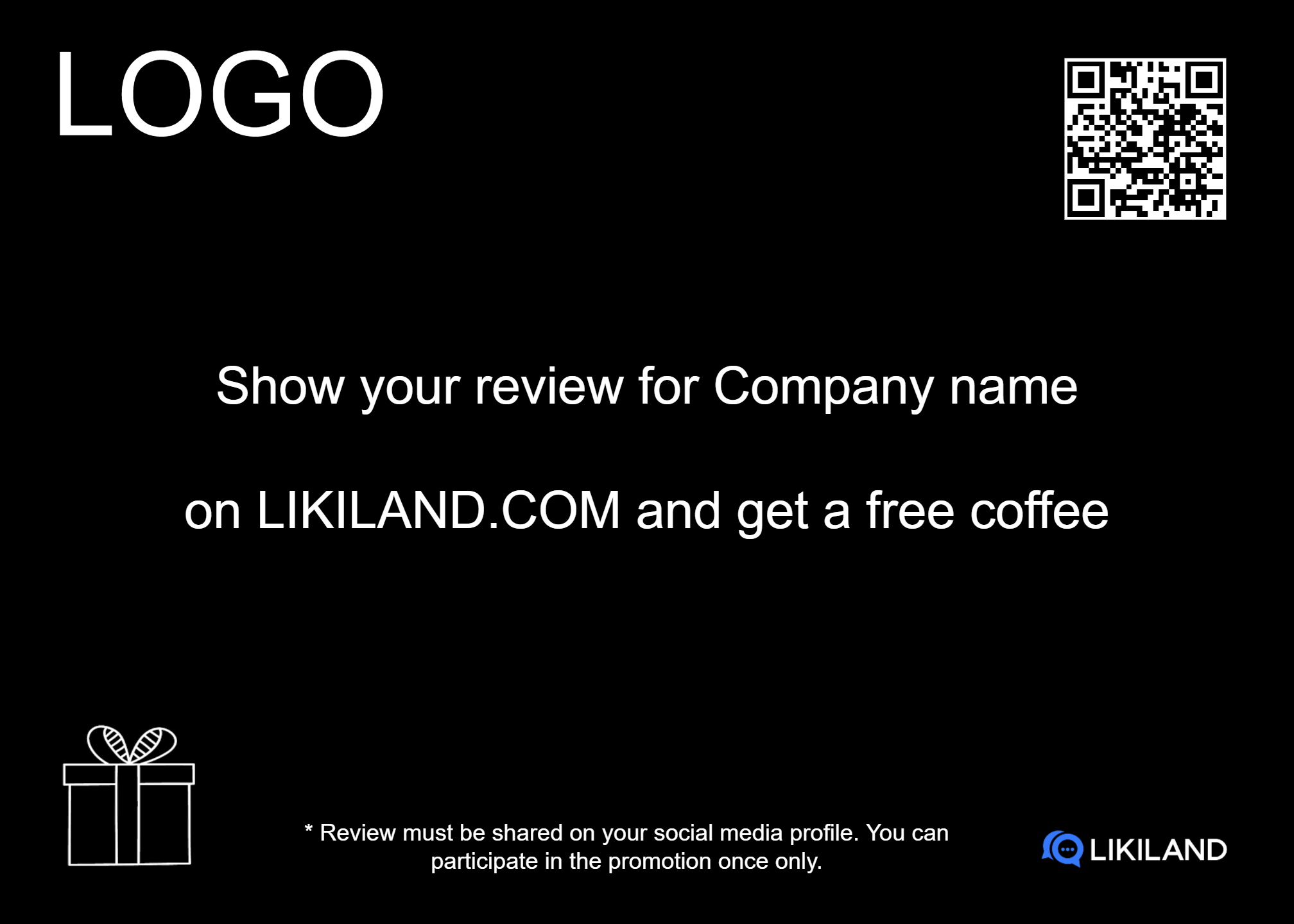 SaaS
Free of charge
All inclusive
The rate plan includes all standard LIKILAND features without restrictions or surcharges.
---
Standard
All included + LIKILAND Widget for company website
The LIKILAND widget allows companies to quickly and easily display unique, independent and authorized reviews of their business on their websites, increasing significantly the conversion to sale/payment.
If a site visitor's social media friend wrote a review about your company on LIKILAND before, when he sees this, he will completely trust your company, just like he trusts his friend! These are the latest technologies to increase trust and income!
3 months - 75 $
6 months - 135 $
12 months - 230 $
---
Questions and answers
Why does the client need to install the Likiland mobile application, can't they write a review directly on the website?
Yes, they can write a review on the website, but in this case they can only log into their social media accounts without entering a username and/or password, if they are permanently logged in.
If they are using a smartphone, usually they are permanently logged in with social networks mobile applications, but if they are permanently connected to their social media accounts with a browser, then it is not necessary.
If the customer writes a review without connecting to his/her social account or they don't have one, can such review attract new customers?
In those cases we recommend using the "share on WhatsApp" button next to this client's review in the Likiland mobile app, the smartphone will offer sharing options such as sharing on WhatsApp, choose the "My status" mode, and all the contacts of the WhatsApp messenger will be able to see it.
Why do you need a business account, if all the correct information is indicated on the company page and the company does not respond to reviews?
Likiland business account offers different additional options including paid options, for example "Install Likiland Widgets on the company page" to increase the trust of the review block on the page and increase the conversion in sales. A business account can redirect you to the invitation generators page in just 1 click, or you can enjoy many more new features and advertising opportunities.